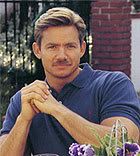 Professional Inviter...
Say the "Right Thing" to Every Prospect!
Tim Sales is definitely well-known for his
MLMBrilliance
website - which is home to the acclaimed Brilliant Compensation video. However, Tim has yet another foolproof way to help you succeed. It's called
Professional Inviter
- and there's absolutely NO doubt that this is one of the best MLM/Network Marketing products out there, period!
So...how good is it? Well, rather than post a long, drawn-out description of all of its accolades, here's what Master Network Marketer John Milton Fogg, author of
The Greatest Networker in the World
, had to say about Tim Sales' Professional Inviter...
"We featured Tim in the First Issue, October 2005, of The Network Marketing Magazine. All about Professional Inviter, plus a review of the product. And Tim made us a 12-minute tutorial audio clip of a prospecting call, just like in the Professional Inviter package. It is superb!
In my 20 years in this bus', I think Professional Inviter is one of the top five training products I have ever heard... ever! Brilliant (as in Compensation). I and we highly recommend it." - John Fogg
So there you have it! Even one of the best-known Network Marketers in the Network Marketing Industry highly recommends
Professional Inviter
! So this is definitely good stuff.
Want actual audio sample? Here's a sample of an actual call between Tim Sales and a real live prospect. This is just a taste of some of the many things Professional Inviter will teach you to master.